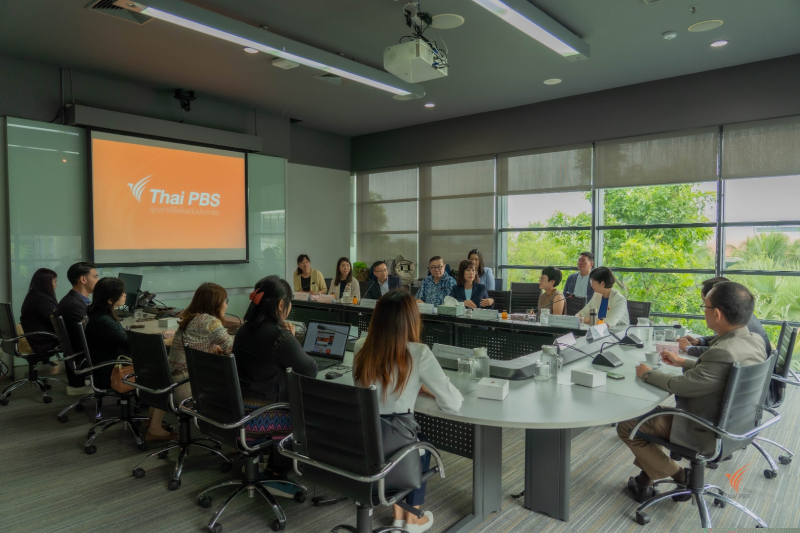 On the morning of 26 September 2023, Ms. Cherryl Lai - Radio Taiwan International Chairperson, led a group of RTI management to meet and discuss collaborations with Thai PBS, joined by the Thai PBS delegates led by the Thai PBS Deputy director general - Mr. Anupong Chaiyariti, Mr. Thepchai Yong - Former DG to Thai PBS, currently an Advisor to the Director General for Thai PBS World, Ms. Monita Komolvadhin - Director of Thai PBS World, Head of Radio, Global Partnership Relations unit and Corporate Communications team.

They discuss the examples of their radio and podcast work and other possible collaborative work that could follow in the near future. RTI's radio programs are available in 18 different languages which are broadcasted around the globe.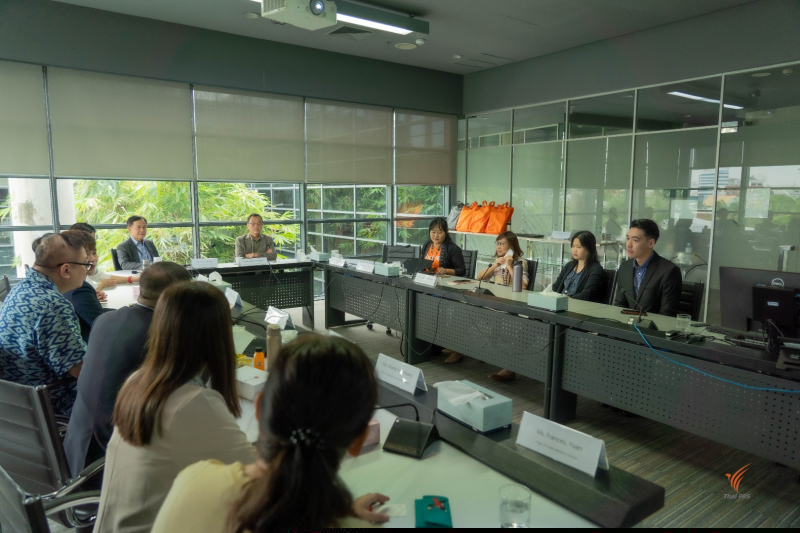 From the previous Thai fan meeting activity, RTI's relationship with the audience is deeply cherished by the Thai fans who have worked in Taiwan. Some have been an attentive audience for RTI shows throughout the past decades.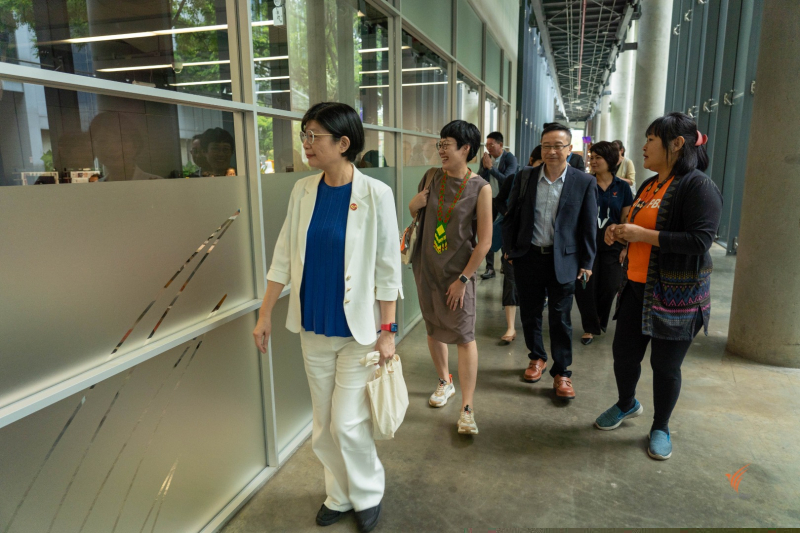 The visitors were then taken on a tour of the Thai PBS Online Radio studios to see and experience our work environment.