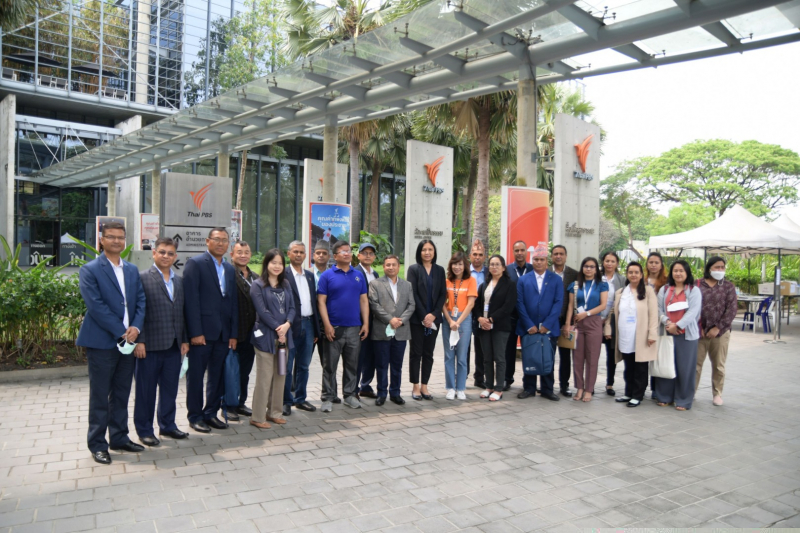 On Monday 13th March 2023, the Asian Institute of Technology (AIT) arranged for 19 executive members and staff from Nepal Telecom to study visit at Thai PBS Headquarters in Bangkok.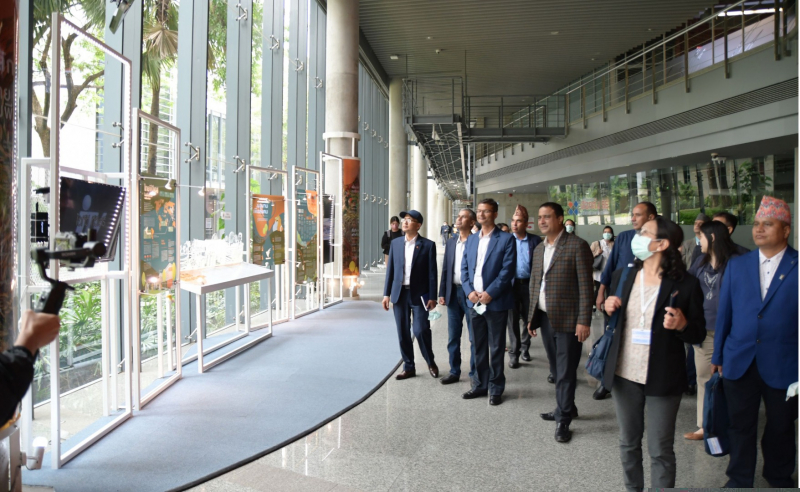 The visitors discussed and exchanged experiences under 'Leadership and Organizational Renewal'.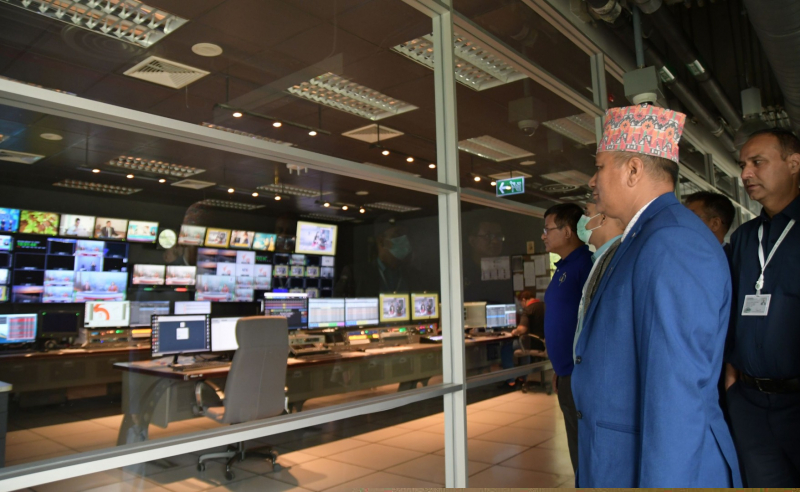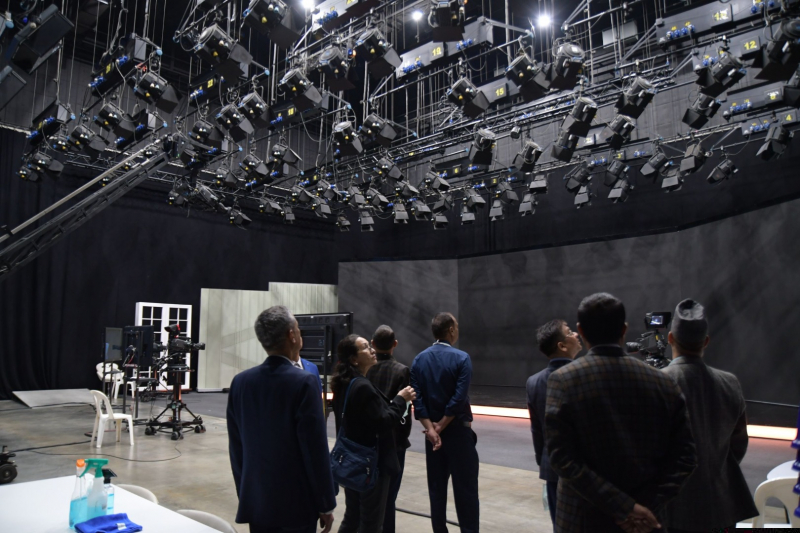 After the discussion, the group was brought on a tour around the facilities such as studios, Master control room (MTC) Technical control room (TCR), etc.