International Collaboration
Going Beyond Borders: Thai PBS aims to be a public broadcaster with regional impact.
As a pioneer in public broadcasting in Southeast Asia, Thai PBS intends to reach out to the rest of the region through its programming and cooperative relationships with other broadcasters and media organizations outside Thailand. Its aim is to become a public broadcaster with regional impact.
Thai PBS strongly believes that, as a public broadcaster, it can play an important role in the sharing of common values and promoting a better understanding among people in the region especially among those in member countries of the Association of Southeast Asian Nations (ASEAN) which is moving toward a social and economic integration.
Thai PBS has already formed partnership agreements with several regional broadcasters and joined regional media organizations. The partnerships have led to sharing of knowledge and exchanging of news and documentaries. Exchanges of personnel for training and program co-production will be the next steps of cooperation.
Editorially, Thai PBS has made Southeast Asia a focus of its international news coverage. Since its inception in 2008, Thai PBS news teams have regularly covered many of the major events in ASEAN countries and offered its audience fresh perspectives on political, social and cultural diversity of the region. Its intention is to enable its home audience to have a better understanding of the ways of life of their neighbors and of issues they are facing. Through the exchange of news and documentaries with other national broadcasters, Thai PBS is also able to help regional audiences to know more about the various aspects of Thai society.
Partner Broadcasters
Prasar Bharati (PB)
Prasar Bharati is India's public broadcaster, headquartered in New Delhi. It is a statutory autonomous body set up by an Act of Parliament and comprises the Doordarshan Television Network and All India Radio, which were earlier media units of the Ministry of Information and Broadcasting. The Parliament of India passed the Prasar Bharati Act to grant this autonomy in 1990, but it was not enacted until 15 September 1997. Reuters Institute Digital News Report 2021 revealed that DD News and All India Radio are the most trusted News brands in India.
Taiwan PTS (Taiwan Public Television Service Foundation )
One of the eight channels under Taiwan Broadcasting System group (TBS), Taiwan PTS is the first public broadcasting service in Taiwan. Hoping to strengthen democratic society, the station presents accurate news without any interference from the government or other sectors. Taiwan PTS also co-produces documentary programs with overseas partners, including BBC and ZDF.
Russia Today (RT)
The first international news channel launched in 2005, RT is now a global, round-the-clock news network of eight TV channels, broadcasting news, current affairs and documentaries, with digital platforms in six languages and RUPTLY, the video news agency. Round-the-clock news channels in English, Arabic and Spanish, and documentary channel RTDoc, in English and Russian, broadcast from Moscow, while RT America airs from Washington, DC, and RT UK from London and RT France from Paris. Today, RT is available in more than 100 countries spanning five continents.
ABC News
ABC News is Australia's number one news channel, providing the latest breaking and rolling news coverage. The free-to-air 24-hour television news channel is designed for all digital platforms. Launched in July 2010, as ABC News 24, the network offers live rolling news coverage throughout the day and coverage of national occasions and special events. It delivers specialist programs on business, politics, international affairs, sport, as well as on health, rural issues, and the arts. Only the ABC can provide true, local, national and international news and analysis. ABC News is available on Channel 24 and is streamed online at www.abc.net.au/news, on Iview and now on YouTube. You can also watch ABC News on your mobile device.
Korea Educational Broadcasting System (EBS)
A South Korean educational television and radio network covering South Korean territory, and the only major South Korean radio and television network without a separate regional service. Established as KBS 3, Seoul Animation Center and KBS Educational Radio in the 1980s, and became an independent corporation in 1990. EBS strives to supplement school education and promote lifelong education for everyone in Korea. The main counterparts of this network are PBS in the United States, as well as CBBC, BBC Two and BBC Four in the UK.
Xinhua News Agency
Founded in November 1931 as the Red China News Agency and changed to its current name in 1937. During the Pacific War the agency developed overseas broadcasting capabilities and established its first overseas branches. It began broadcasting to foreign countries in English from 1944. Following the conclusion of the Chinese Civil War, the agency represented the People's Republic of China in countries and territories with which it had no diplomatic representation, such as Hong Kong.
The Goethe-Institut
A non-profit German cultural association operational worldwide with 159 institutes, promoting the study of the German language abroad and encouraging international cultural exchange and relations. Around 246,000 people take part in these German courses per year.The Goethe-Institut fosters knowledge about Germany by providing information on German culture, society and politics. This includes the exchange of films, music, theatre, and literature. Goethe cultural societies, reading rooms, and exam and language centers have played a role in the cultural and educational policies of Germany for more than 60 years.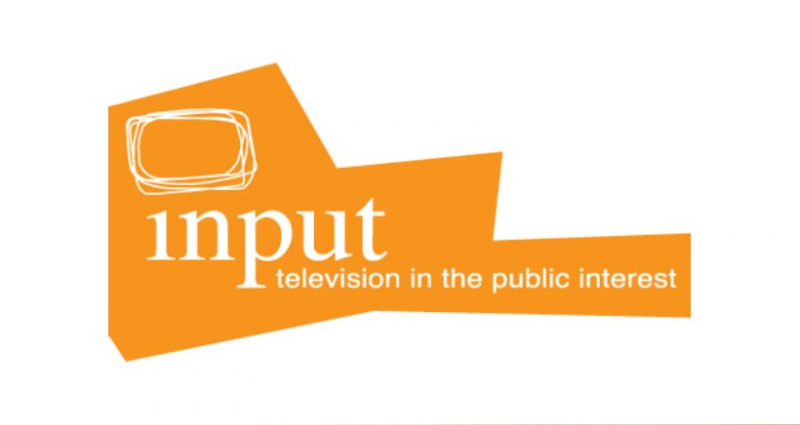 International Public Television Screening Conference (INPUT)
An international public television organization dedicated to television as public service and in the public interest. INPUT is dedicated to promoting access to the most honest, innovative, provocative, courageous, and challenging broadcasting as a universal fundamental human right. Since 1977, INPUT annually holds an important and influential international television screening conference. Held in a different country each year, the conference encourages the development of public service television by screening and debating the most outstanding programs from around the world. INPUT also organizes many other activities throughout the year in dozens of countries. In doing so, it provides a unique professional development opportunity for producers, directors, writers and all those — including independent producers — who contribute to public television throughout the world.
Bhutan Broadcasting Service (BBS)
BBS is the sole broadcaster of radio and television in the Kingdom of Bhutan. Its radio airs 24 hours a day and television from 6 a.m. to 11 p.m. in English and local languages. It produces a good deal of great programs - news reports, documentaries, music shows - and has won many awards both at national and international levels. For example, ABU Prize for its program on HIV, "The Condom Man"; the Special Commendation Prize in Radio Infotainment Category and the Special Jury Prize in Documentary Category from Asia Pacific Broadcasting Union in 2010.
TNL ( Television National e Lao )
Laos' national broadcaster, TNL, operates under the Ministry of Information and Culture. TNL comprises two channels broadcasted in Laos, English and French. To develop its service, the station has received support from renowned international broadcasters, for example, NHK and CFI (Canal France International).
TITV ( Taiwan Indigenous Television )
A part of TBS group, TITV is the first and only station to provide news broadcasts and educational/entertainment productions exclusively on the culture of different ethnic groups across the world. Its ultimate goal is to produce constructive programs that transcend racial boundaries and are accessible to people from all ethnic communities in Taiwan.
MBC ( Munhwa Broadcasting Corporation )
MBC is one of the major national television and radio networks in South Korea. With its 19 regional stations and 11 subsidiaries, MBC exports great Korean dramas to over 30 countries around the world. One of its masterpieces, a historical series "Dae Jang Geum", achieved the highest ratings in Asia.
CCTV ( China Central Television )
The largest radio-television broadcaster in mainland China, CCTV has a network of 20 channels and is accessible to more than a billion people. The station provides a variety of high-standard programs, including the documentary on Chinese history and culture. CCTV also offers up-to-date news reports which are broadcasted worldwide.