On 28 April 2023, the CEO of Thai Media Fund and executive members from Arirang TV, a South Korean-based broadcasting company visited Thai PBS Headquarters in Bangkok. The trip's main objective was to learn about Thai PBS's content production and production technology.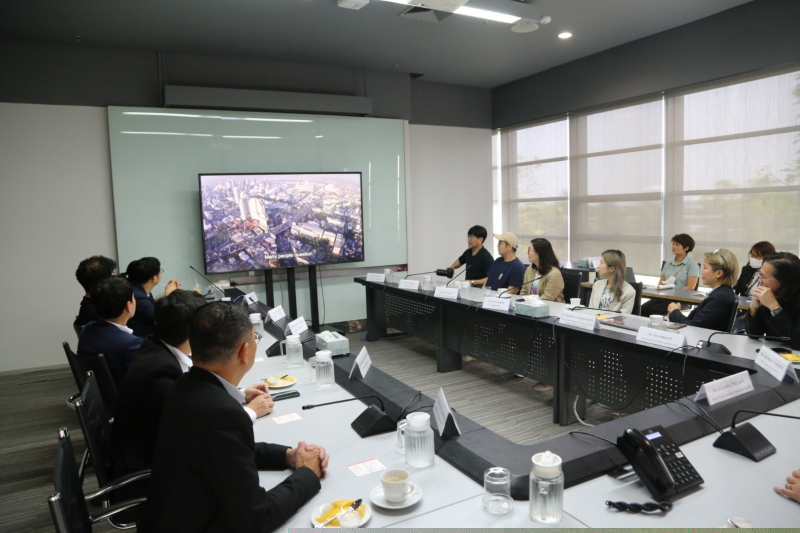 Arirang TV is a non-commercial public broadcasting service operating under the Korean Department of Culture and Sports. It is responsible for the promotion of Korean media development for socio-economic purposes, currently working with many countries around the world.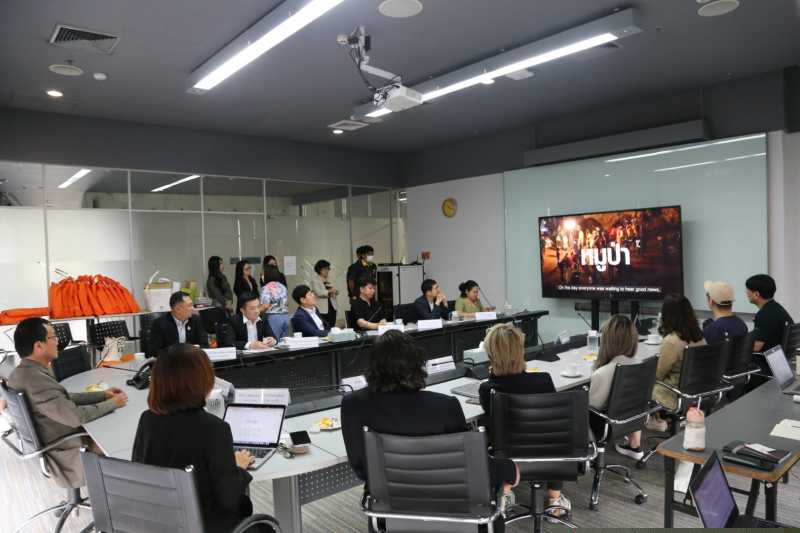 The visiting group was welcomed by Thai PBS Deputy Director General - Mr. Anupong Chaiyarithi, Director of Content Creation Department - Mr. Kris Akkarach, Director of New Media Center - Ms. Kanokporn Prasitpol, also Thai PBS Head of Corporate Communications - Ms. Poolsiri Chandhsaevee, Head of Global Partnership Relations and Strategy - Ms. Ruthai Thamsatha and Head of Social Marketing - Ms. Pamornrat Inthamattayakul. Their meeting led to discussion of the Korean-Thai relationship, mutual social concerns, and future collaborations on various services. they also exchange views on situations regarding media regulations, exporting OTT content, digital content strategy planning on various platforms, etc.
Mr. Anupong Chaiyariti - Thai PBS Deputy Director General said that cultural export is South Korea's most prominent Soft Power. This is a good chance for us to learn their working technique and exchange our various documentaries, series, and other interesting programs such as 'Love Spice' or 'Plai Ja-wak' (lit. 'Tip of the Spoon') which is somewhat similar to 'Dae Jang Geum' (also known as 'Jewel in the Palance'), a 2003 South Korean historical drama and 'VIPA' an online video streaming platform hosts huge varieties of ThaiPBS's edutainment Content that anyone can view online.
Dr. Tanakrit Ekkayokkaya - Deputy CEO of Thai Media Fund expressed that the objective of their trip to visit Thai PBS is to exchange and learn about each other's working methods, regarding Thai PBS's content production as the Thai Public Broadcaster and that the Thai Media Fund expects future collaborations to follow.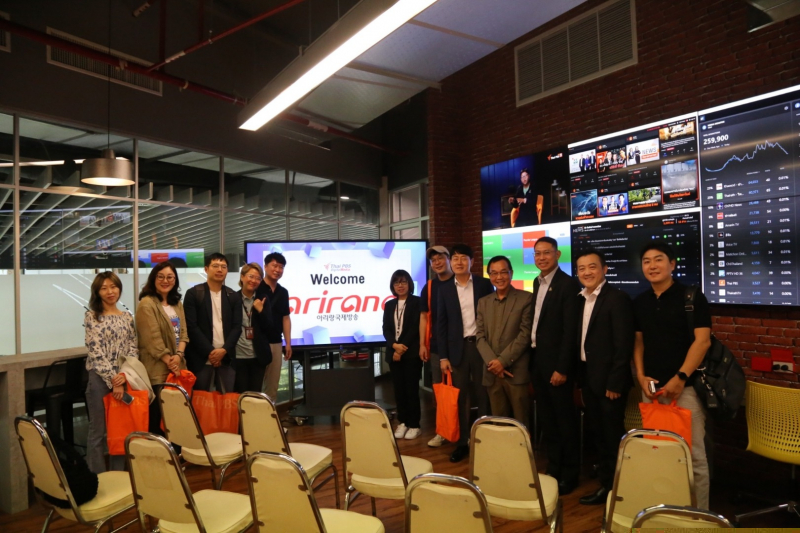 Mr. Moon Jun Sang - Director of Arirang TV thanked the Thai Media Fund for the opportunity to exchange views and work experience and for Thai Media Fund's hospitality in taking care of them throughout the 3 days co-hosting the event - 2023 International Broadcasting Leadership Program Media Forum in Thailand: 'Irreplaceable Asian Content' in Bangkok. The event was widely interested by the public with great responses and a successful collaboration. Arirang TV will gladly offer any help in content development collaborations or exchange of experience. Arirang TV will discuss internally the possible future partnerships to come.