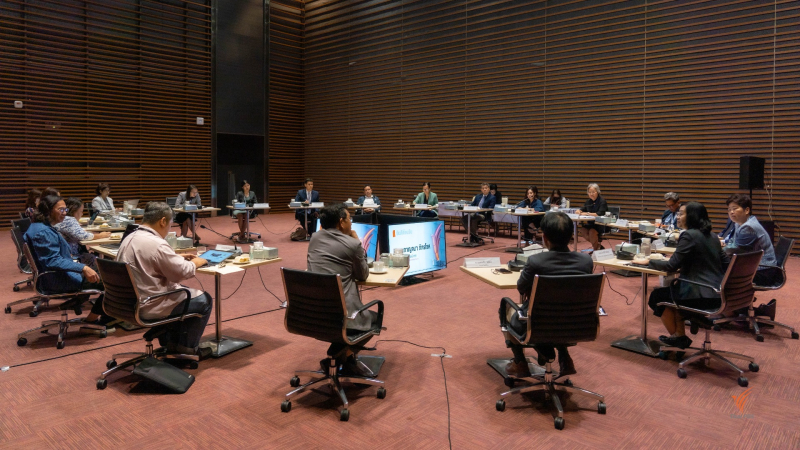 On June, 14th, 2023, Thai PBS welcomed a group of visitors led by Mrs. Kanchana Patarachok, Director-General of Department of Information, Ministry of Foreign Affairs and discussed future collaborations and partnership with Thai PBS.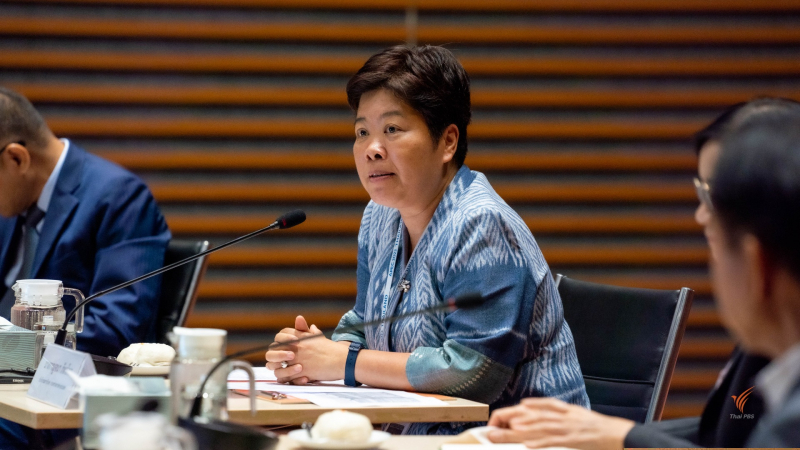 Mrs. Kanchana emphasized that Thai PBS's strategic direction is coherent with the MFA's directions on Inclusiveness. In addition, they discussed their views and opinion on the presentation for rebranding of the Thai image and how to deal with the challenges in deepening the mutual understanding at the citizen-level in various social media platforms, including directions for information providing for migration workers through usage of edutainment and informative content all the way to exchange of discussions among youths and journalists.
Assoc. Prof. Dr. Wilasinee Phiphitkul - Thai PBS Director-General - expressed her gratification in being part of the alliance driving forward the nation's image and that Thai PBS's emphasis in this year on strengthening the Thai 'Soft Power' e.g. the 'Very Thai' campaign that will lead to the promoting of the nation's creative economy and contribute back to the community-level economy paving ways for more concrete startups.
Thai PBS has various forms of content; from TV drama series and documentaries that can portray the Thai values and attitudes to the neighboring countries. Such projects have already been prepared roughly, so more future partnerships and collaborations is very likely.