10th Anniversary, 10 Directions of Thai PBS
On the occasion that Thai PBS celebrated the 10th anniversary of the organization on January 15, 2018, Dr. Wilasinee Phiphikul, Director General, gave an interview to reporters about the new directions of Thai PBS' next decade under her administration as follows;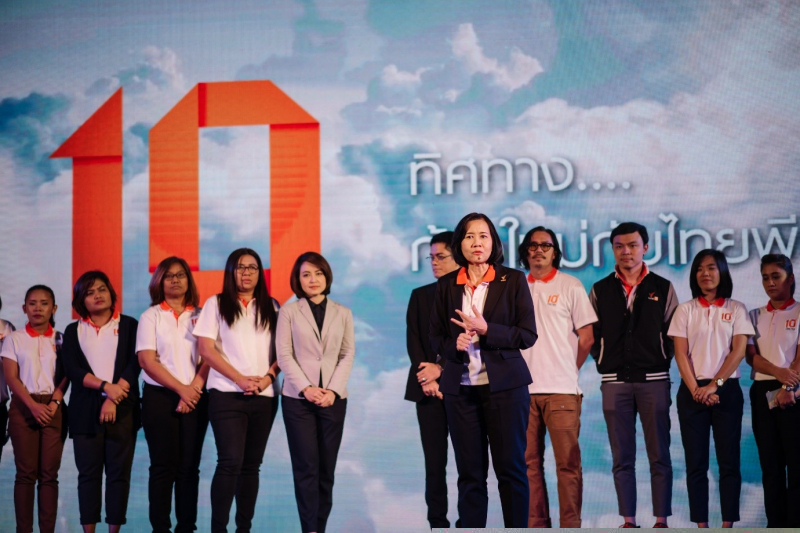 1. Thai PBS aims at gaining higher rates of accessibility for citizens in the digital era. In order to satisfy all segments of audiences, Thai PBS personalize contents and platforms to meet their needs so that they can call them 'My Thai PBS'

2. Thai PBS content formulations are data-driven operation. We are developing a research system to empathize Audience Journey. Academic Institute of Public Media analyzes, researches and develops data base to explain the diverse audiences' behaviors. Moreover, a Media lab is being developed to test our contents by focus groups before they are broadcasted.

3. Thai PBS will establish 'Learning Spaces' for the public at several locations ranging from our head office on Viphavadi-Rangsit Road to the 3 regional centers. Currently, various 'Out-of-school Learning' networks are approaching Thai PBS to join their projects.

4. Thai PBS have put forth our best effort to reduce an accessibility gap for all citizens by developing a system to accommodate all groups of disabled audiences such as Closed Captions, Audio Description and sign language interpretations etc.

5. Thai PBS aims at producing content that will lead to sustainable solutions to social problems and at elevating social justice. We produce social issue-focused programs such as 'People Station', 'Scapegoats the Series' and 'Policies by People'. Those of issues and policies broadcasted by Thai PBS were linked to Change.org for public opinions and created impacts on policy revisions. During the second half of 2017, Thai PBS broadcasted a consumer protection program called "We Vote" in collaboration with the Food and Health Administration and other consumer protection organizations to help solve consumers' problems.

6. Thai PBS aims at empowering and strengthening the people. After training and collaborating with more than 6,000 citizen journalists throughout the country, we are developing a C-Site application to strengthen the power of citizen journalists. The application enables the content to be co-created by citizens and will be designed to encourage new generation members and provide them with an easier and further reaching accessibility.

7. Thai PBS aims at creating content that unites the Thais with the global citizens, re-introducing the eastern perspective into mainstream contents, connecting the isolated local with the global, as we call it "Glocalization". We are working in close collaboration with Asian media organizations, institutes and academies which have been our partners for the past 10 years.

8. The current management team took office in August 2017 and has since been transforming to the more transparent and more efficient internal administrative system. We are exploring management software systems such as Enterprise Resource Planning (ERP) and Enterprise Risk Management (ERM) to help improve the efficiency and transparency of our organization. We are aiming to be a good governance organization that upholds a high ethical standard.

9. Thai PBS strengthens public participation mechanisms under the Thai Public Broadcasting Service Act. These mechanisms include Audience Council, Friends of Thai PBS network and other networks. Thai PBS works closely with these mechanisms to ensure the unheard voice of citizens is represented in Public Broadcasting.

10. We are moving toward a more 'Content Based Structure' by forming 'Central Kitchen', a unit engaging talented new-generation staffs from all departments to work cross functionally to create super content in these 4 categories; 1. Political Reform 2. Educational Reform 3. Life Style Reform and 4. Reforming Perspective toward World Citizenship. We also re-adjust our news room concepts to produce super news content.